Keys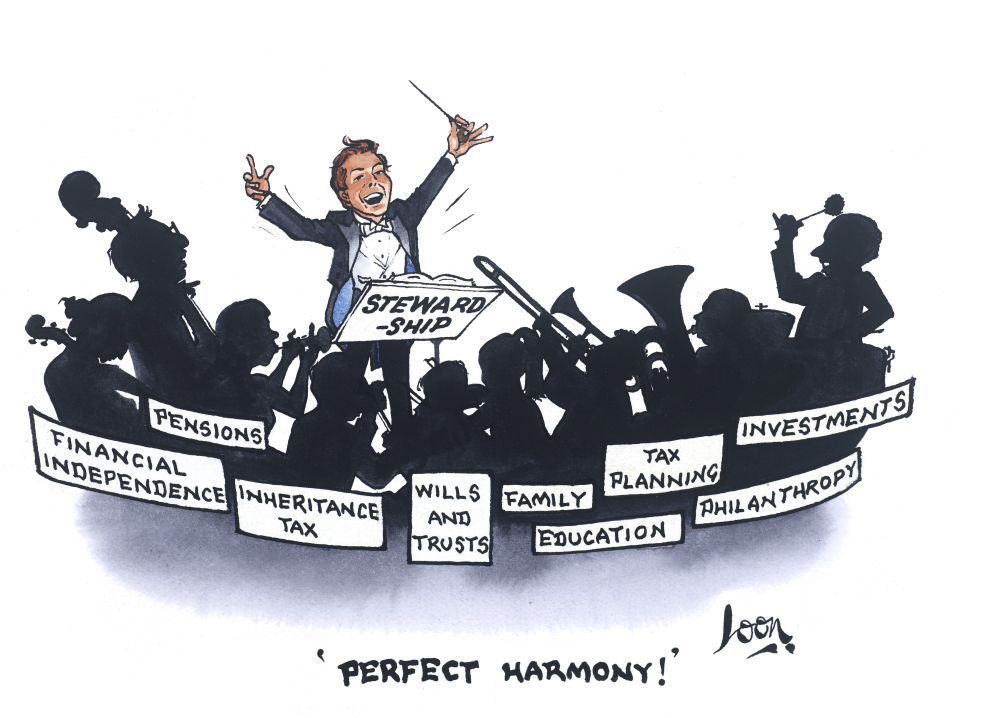 Welcome
Based in Knightsbridge, we look after individuals and families to help them achieve financial security and order, and live the lives they want. We are a small team providing a 'financial GP' and 'hand-holding' service.
It includes tax planning and investments. We are working with the grandchildren of many of our original clients alongside new clients. We believe that continuity and personal service matter.
We view money as an energy force and facilitator for the things people want to do with their lives. From funding education to achieving financial independence, building a business and philanthropic ventures, money is there to be used and not tucked to one side.
We are impartial, independent and only charge fees based on the work we do, not your wealth. When it comes to arranging investments and financial products we negotiate best terms.
Financial planning can sometimes come across as a rather dry subject so we commissioned cartoonist 'Loon' (Alasdair Hilleary) to lighten it a little. Hopefully it doesn't detract from important points such as including both spouses/partners in planning decisions - see who we suit?